Shaking things up… We have 100 years+ of experience,
and collectively our team has over 65 Emmy ® Awards.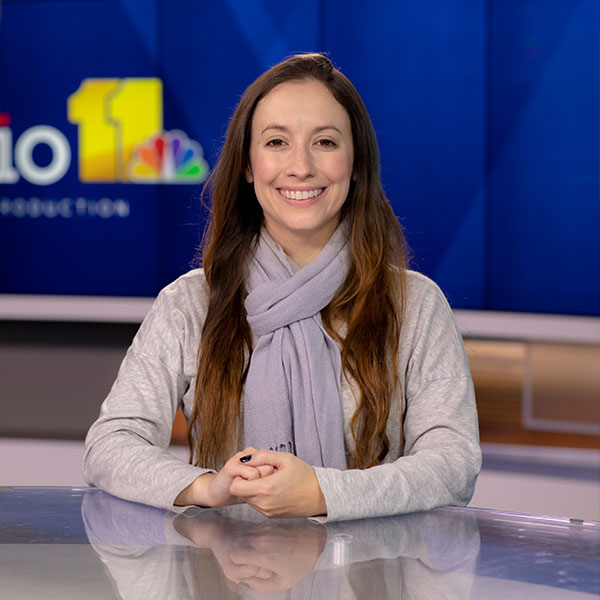 Annie ARMIGER
Production Manager
Annie has been working in marketing and production for the past 10 years. She has worked on a wide variety of productions, including commercials, promos, reality TV shows, feature films, short films, documentaries, and web series. Annie was born and raised in Timonium, Maryland, and spent much of the last five years living and working in Georgia. She frequently freelanced with CNN's Creative Marketing department as a Writer/Producer, Production Coordinator, and Awards Coordinator. During her time with CNN, she was the recipient of multiple Promax awards. Annie has always loved all aspects of production, and continues to strive to utilize production to create top-notch marketing material. Her clients include The Baltimore Orioles, Domino's Pizza, Mercedes-Benz, Delta Airlines, The Krystal Company, Delta Community Credit Union, Awesome Con, and many others.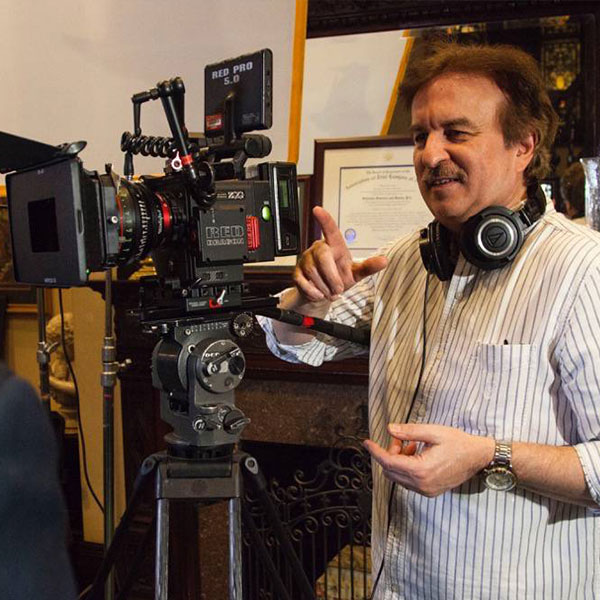 Don HORNER
Producer/Director
15-time Emmy award winner Don Horner is Senior Producer/Director for WBAL-TV and Studio 11. Don has produced and directed a variety of film and tape productions including national commercials for The World Golf League and Pacific WebWorks, to name a couple. Don has also produced and/or directed a number of nationally syndicated entertainment/awards programs and documentaries. Don's philosophy is simple: "Whether our client needs a ten-second commercial or a two-hour entertainment program, give them the best production possible using the very best crew and equipment. I always start with a blank sheet of paper and never use a cookie-cutter approach. Each business is unique, and I try to make sure that I get that message into their commercial."
Eric BLAIR
Commercial Producer
Eric fell in love with filmmaking at the age of 8 and has been part of the Baltimore film and television community ever since. He's contributed to some legendary projects. While the equipment he uses has changed over the past few decades, his love of the art of storytelling through innovative visual techniques has remained the same.
With over 25 years of professional experience, Eric has written, directed, and produced hundreds of award-winning commercials, television shows, "viral" social media campaigns, and acclaimed feature films. Eric's commercial campaigns have aired during the Super Bowl and won more than 30 American Advertising (ADDY) Awards. Television shows for National Geographic, utilizing Eric's Academy Award-winning Phantom camera slow-motion technology, have yielded two Emmys for best cinematography. His award-winning, hit film, 12 O'Clock Boys, was featured at Sundance and theatrically released to much worldwide acclaim.
Before entering the advertising world, Eric worked on numerous films and television projects throughout the area, including Enemy of The State, Homicide: Life on the Street, HBO's The Corner, and The Wire. In 2002, Eric was also honored to work on Travelers and Magicians — the first film to be shot in Bhutan, which was produced by the Dalai Lama. Traveling to the Himalayan nation/kingdom of Bhutan and living with the Bhutanese also resulted in an internationally released documentary film Eric directed about the journey.
Other notable clients include Apple, HBO, NFL Films, MGM, Charm City Cakes (Ace of Cakes), Nike, Timex, Oracle, The Baltimore Ravens, Toyota, Food Network, The Sundance Creative Documentary Lab, PBS, National Geographic, ESPN, The Discovery Channel, The National Aquarium, Under Armour, Johns Hopkins University, University of Maryland, STX Lacrosse, and many more.
Michael FRENCH
Director of Photography
Mike learned to appreciate fine lenses, framing, cameras, and other aspects of photography from his parents. Over the years, they owned a few state-of-the-art cameras, including his favorite Canon AE-1. Mike would go on to study photography and communication at two colleges — SUNY Plattsburgh in NY State and the University of Hawaii at Manoa.
"Frenchy" became a professional photojournalist right out of college in Honolulu, and photography helped him work his way around the country from Vermont to North Carolina, eventually settling in the D.C. area where he began freelancing as a news photographer, grip, gaffer, entertainment photographer, and editor. Mike has worked with many of the major television news organizations, independent film companies, government agencies, and nonprofits on projects ranging from news events to short films to live event coverage. He's been up close with a few Presidents of the United States, survived a few hurricanes and tornadoes, and has been dangled from helicopters on more than one occasion.
Away from Studio11, Mike occasionally teaches at the University of Maryland's Phillip Merrill College of Journalism, and he recently became an 'Adirondack 46er' after 23 years of hiking.
Awards include ACE, AP, NYSBA, Murrow, NPPA, and several Emmy awards.